By Dr. Scott Costley, family medicine, Nuvance Health Medical Practice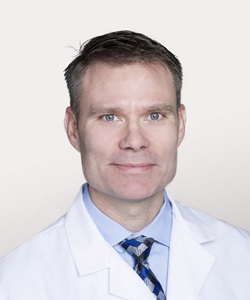 Scott Costley, DO, Family Medicine, Nuvance Health


If you wonder why your springtime allergies are so terrible, you can blame the weather.

During a snowy winter, there's often no pollen. Once spring comes, however, there's suddenly lots of pollen in the air.

When warm air arrives early in the season, trees, plants and grasses start growing weeks ahead of their normal schedules. In turn, the pollen season gets a head start. That's not great news for allergy sufferers. The longer there is pollen in the air, the more likely your body may react to allergens.

Spring allergy symptoms can include runny noses, coughs, sore throats and itchy eyes. If you have pollen allergies, it is never too early to start preparing for spring.

Experiencing symptoms? Find care now


Here are a few tips to help you lessen the effects:
Ask your health care provider about trying medication like oral antihistamines or nasal corticosteroids. Many of these treatments that previously required a prescription are now available over the counter.

Stay inside during times when your allergies are the worst, such as on dry, windy days and in the early mornings. Many weather forecasting apps include information about current allergy risk.

Don't mow, weed or garden when your allergies are most likely to flare. Or, if you must perform these tasks, try wearing a mask.

After time outside, immediately shower and change your clothes to help wash off any allergens that have collected on your body during the day.

Keep the windows in your house and vehicle closed.

Use air conditioning when possible.

Use high-efficiency particular air (HEPA) filters and change them every six months.

Frequently cleaning your floors with a vacuum that contains a HEPA filter is ideal.

Keep in mind that pollen-related allergies generally don't cause fever, chills or body aches, so if that happens, you may need to visit a health care provider to see if you have a virus or something else. Find a health care provider for a telehealth visit.


Related content: Not feeling well? Your primary care provider can help