Newsroom
Nuvance Health offers current information and specialist interviews to members of the media. We enjoy collaborating with you to share important information and cover compelling healthcare stories.
Health Tips and News
Welcome to the Nuvance Health™ Newsroom. Our team is available to assist members of the media. We welcome the opportunity to provide what you need. Please review our media policies and guidelines in advance of your request.
Healthcare Specialist Interviews
Please contact a Newsroom team member to request information or arrange interviews with any of our healthcare specialists. Specialists can offer insights about a variety of topics — from cancer, cardiovascular and neurosciences to orthopedics, prevention and more.
Onsite Media Requests
Contact a Newsroom team member before conducting interviews, filming or photography at any of our locations.
To maintain patient confidentiality and privacy, a Newsroom representative must accompany members of the media at all Nuvance Health locations. This policy applies to interviews arranged directly through a patient or patient's family members or caregivers and members of the media.
In addition, any individual(s) who is interviewed, photographed, audiotaped or videotaped at any of our locations must provide written consent to a Newsroom representative prior to their participation.
Nuvance Healthline
Find health news tips and more at Nuvance Healthline.
Sign up
to get new information sent straight to your inbox!
Nuvance Healthline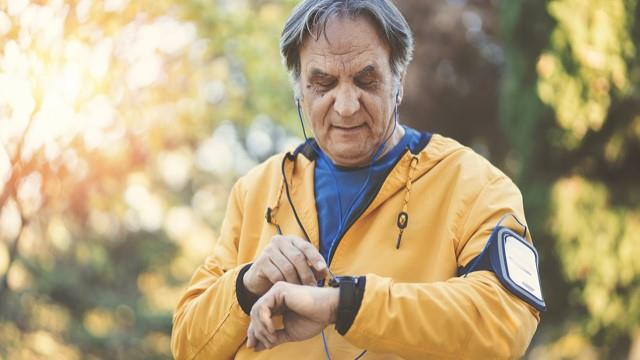 Patient Conditions
The Health Insurance Portability and Accountability Act (HIPAA) protects all patients' privacy. Our patients have the right to refuse any release of their information.
Patient confidentiality, privacy and safety are among our highest priorities. We do not release patient information beyond what is allowable under HIPAA without written consent from the patient, the patient's guardian for minors or the patient's next of kin.
Under HIPAA, we can release information about the condition of a patient only if the requestor's inquiry contains the patient's first and last name, date of birth and/or town of residency. Without complete and accurate information, we cannot release any information.
If we can release the condition, we provide only relevant information. A patient's status is defined as:
Undetermined: Patient is awaiting assessment.
Treated and transferred: Patient has received treatment and was transferred to a different facility.
Treated and released: Patient has received treatment but was not admitted.
Good: Patient has excellent health indicators, including stable and normal vital signs. Patient is comfortable and conscious.
Fair: Patient has favorable health indicators, including stable and normal vital signs. Patient is conscious but may be uncomfortable.
Critical: Patient has unfavorable health indicators, including unstable vital signs that are not within normal limits. Patient is unconscious.
Serious: Patient has questionable health indicators, including unstable vital signs that are not within normal limits. Patient is acutely ill or injured.
About Nuvance Health
Nuvance Health is a family of award-winning nonprofit hospitals and healthcare professionals in western Connecticut and New York's Hudson Valley. Nuvance Health combines highly skilled physicians, advanced facilities and technology, and compassionate caregivers dedicated to providing quality care across a variety of clinical areas including Cardiovascular, Neurosciences, Oncology, Orthopedics and Primary Care.
Nuvance Health has a network of convenient hospital and outpatient locations — Danbury Hospital, New Milford Hospital, Norwalk Hospital and Sharon Hospital in Connecticut, and Northern Dutchess Hospital, Putnam Hospital and Vassar Brothers Medical Center in New York.
We also have multiple primary and specialty care physician practice locations, including The Heart Center, a leading provider of cardiology care, and two urgent care offices. Non-acute care is offered through various affiliates, including the Thompson House for rehabilitation and skilled nursing services, and the Home Care organizations.
Newsroom Contacts
Team members cover specific Nuvance Health locations, healthcare topics and other issues. If you do not see the topic you are covering, please contact any team member and we will connect you with the appropriate person.
For inquiries about community partnerships or sponsorships, please fill out this form.
Connecticut Team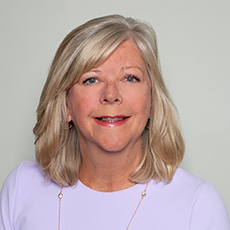 Andrea Rynn, Assistant Vice President, Community, Government and Public Relations
Nuvance Health Clinical Service(s): Surgery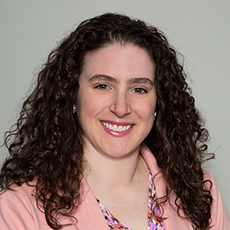 Amy Forni, Director, External Communications
Nuvance Health Clinical Service(s): Cancer Institute, Neuroscience Institute
Marina Ballantine, Associate, Public and Community Affairs
Nuvance Health Clinical Service(s): Bariatrics
Donald Fantozzi, Manager, Public and Community Relations
Nuvance Health Clinical Service(s): Neuroscience Institute

Contact Information
Andrea Rynn
Assistant Vice President, Community, Government and Public Relations
Nuvance Health Clinical Service(s): Surgery
Hospital(s): Nuvance Health Connecticut, Danbury/New Milford Hospitals
O: (203) 739-7919 | M: (203) 240-4072 | Andrea.Rynn@nuvancehealth.org
Amy Forni
Director, External Communications
Nuvance Health Clinical Service(s): Cancer Institute, Neuroscience Institute
Hospital(s): Norwalk Hospital
O: (203) 739-7478 | M: (475) 279-4673 | Amy.Forni@nuvancehealth.org
Marina Ballantine
Associate, Public and Community Affairs
Nuvance Health Clinical Service(s): Bariatrics
Hospital(s): Sharon Hospital
O: (845) 554-1734 | M: (845) 249-8294 | Marina.Ballantine@nuvancehealth.org
Donald Fantozzi
Manager, Public and Community Relations
Nuvance Health Clinical Service(s): Neuroscience Institute
Hospital(s): Norwalk Hospital
O: (203) 852-2251 | M: (203) 515-5577 | Donald.Fantozzi@nuvancehealth.org
New York Team
John Nelson, Assistant Vice President, Community, Government and Public Relations
Nuvance Health Clinical Service(s): Surgery
Sarah Colomello, Manager, Public and Community Affairs
Nuvance Health Clinical Service(s): Primary care, women and children's services
Marcela Rojas, Manager, Public and Community Affairs
Nuvance Health Clinical Service(s): Heart and Vascular Institute 

Contact Information
John Nelson
Assistant Vice President, Community, Government and Public Relations
Nuvance Health Clinical Service(s): Surgery
Hospital(s): Nuvance Health New York, Vassar Brothers Medical Center
O: (845) 554-1736 | M: (845) 240-4317 | John.Nelson@nuvancehealth.org
Sarah Colomello
Manager, Public and Community Affairs
Nuvance Health Clinical Service(s): Primary care, women and children's services
Hospital(s): Northern Dutchess Hospital and The Thompson House
O: (845) 871-1720 ext. 1 | M: (914) 474-7332 | Sarah.Colomello@nuvancehealth.org
Marcela Rojas
Manager, Public and Community Affairs
Nuvance Health Clinical Service(s): Heart and Vascular Institute
Hospital(s): Putnam Hospital
O: (845) 230-4773 | M: (845) 320-7777 | Marcela.Rojas@nuvancehealth.org