Home Health Care
Experienced nurses, therapists, social workers and aides deliver the services you need from the comfort of home. Learn more about home health services.

Call Us: Western Connecticut Home Care: (203) 792-4120
Call Us: Health Quest Home Care: (845) 471-4243
interested in a career in home health?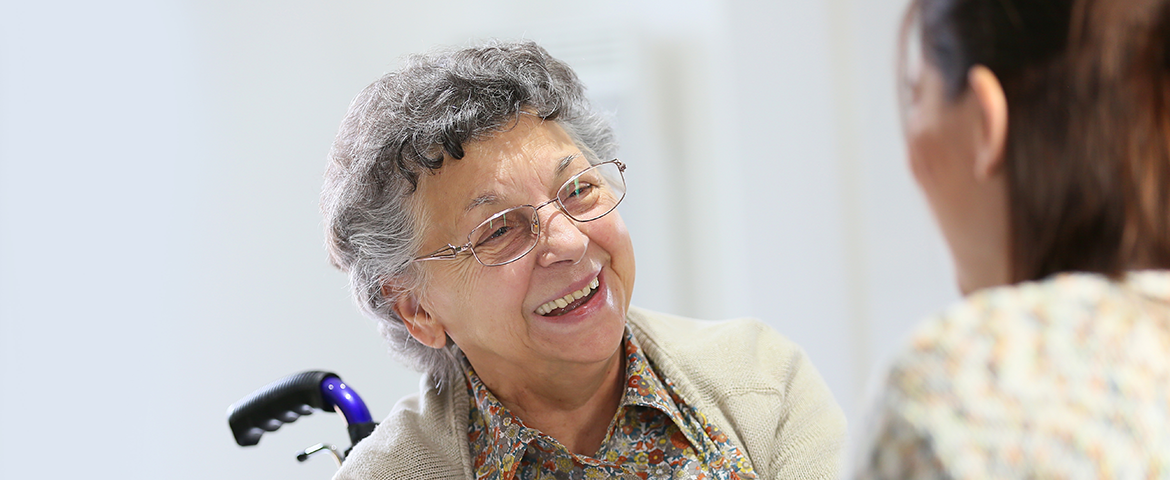 Submit your resume and position you are seeking
Home health care from Western Connecticut Home Care and Health Quest Home Care helps people with complex medical needs live in the comfort of their own home. A team of experienced caregivers works closely with patients, their doctors and loved ones to tailor services that promote wellness, independence and peace of mind.
Home Health Care: Why Choose Us?
We have been providing warm, attentive, personalized home health services in New York's Hudson Valley and Western Connecticut for more than 100 years.
These services are available through:
Western Connecticut Home Care
Health Quest Home Care
Highlights of our program include:
Certification and accreditation: Our home health care programs are state-licensed, Medicare-certified and accredited by The Joint Commission. Accreditation means our home health organizations comply with national standards and maintain a commitment to continuous quality improvement.
Broad range of services: Our services include wound therapy, post-surgical care, orthopedic and rehabilitative care. We also provide management for medical conditions such as diabetes, heart failure and respiratory illnesses. Eligible patients have access to maternal and child health services that are not widely available elsewhere.
Team approach: The home health team includes experienced skilled nurses, physical, occupational and speech therapists, social workers and dietitians along with home health aides. We work together to tailor services to your needs. A registered nurse or therapist specializing in home health oversees your care. They make intermittent skilled visits based on your medical care needs.
Care Coordination and Transitions
Home health teams work closely with the medical staff at Nuvance Health hospitals, physician practices, rehabilitation centers, skilled nursing facilities and community support services. They coordinate care and help patients transition home.
Our coordinated approach includes:
Evidence-based care: Clinicians work with your physician and other health care team members to provide you with evidence-based care and treatments. Home health clinicians have access to a wealth of specialists, resources and training, including practices in infection control.
Seamless transitions: If you are coming home from the hospital, skilled nursing facility or rehabilitation center, the home health team is here for you. We work with the facility discharge planners and your physician to coordinate your care. These efforts lower the risk of complications that might send you back to the hospital.
Education: Nurses and therapists provide helpful information, so you can learn how to manage your illness, medications, and self-care techniques.
Service Areas
Home health and home care service areas are below:
Western Connecticut Home Care

Our Connecticut service area includes:

Bethel
Bridgewater
Brookfield
Danbury
Darien
Fairfield
Kent
New Canaan
New Fairfield
New Milford
Newton
Norwalk
Redding
Ridgefield
Roxbury
Sherman
Southbury
Stamford
Warren
Washington
Weston
Westport
Wilton
Woodbury

Health Quest Home Care – Certified Agency

Our New York service area includes:
Accessing Home Health Services
Many health insurance plans, including Medicare and Medicaid, have a home health benefit for people who qualify for skilled care.
To be eligible for skilled home health services, you must:
Be under the care of a physician who will certify the need for home health services
Be homebound due to safety or physical limitations
Require the skilled services of a registered nurse or therapist
How to get started
The first steps include obtaining a referral so our team can determine your eligibility services.
Contact us for more information and to make a referral:
Private Duty Non-Skilled Home Care Services
If you are not eligible for skilled services or would like additional assistance, we can help. Private duty non-skilled home care is available. You pay for these services out of pocket.
Find out more about: