Home Health Services
You can receive a broad range of home health services from a trusted team of home health clinicians.
Western Connecticut Home Care and Health Quest Home Care provide medical, surgical, orthopedic and rehabilitative care in the place you want to be the most – your own home.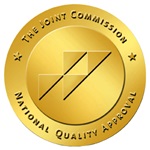 Home Health Services
Western Connecticut Home Care and Health Quest Home Care services are available to eligible patients of all ages who need home-based care and include:
Disease Management and Post-Surgical Care

Whether you have a complex medical condition, an orthopedic rehabilitation need or are recovering from surgery, the home health professionals work with you and your physician to develop an individualized plan of care. Services include:
Medication management

Disease management

Post-operative recovery at home

Specialized services such as wound care, infusion therapy and surgical drain care

Rehabilitative services of physical, occupational and speech therapies

Home safety assessments and fall prevention

On-call nurse available 24 hours a day, 7 days a week
Skilled Nursing Services
Nurses work with you and your physician to design a plan of care based on your individual health needs. They also coordinate your care with the other services you may need, such as social work, therapies or home health aides. Skilled nursing services may include:
Medication management

Disease self-management education

Diabetes management

Management of urinary catheters, pleural drains and surgical abdominal drains

Monitoring blood thinners through point-of-care blood screening

Infusion and intravenous (IV) therapy

Wound care for all types of wounds, including wound vacs

Ostomy care and education
Joint and Spine Post-Surgical Care


After joint or spine surgery, home health specialists help you continue healing and rehabilitate at home.
Services may include:
Assessments to determine whether you need special equipment to help you safely move around your home

Assistance managing surgical incisions to promote healing

Education about the signs and symptoms of complications and how to handle them

Reminders to help you stay on track with pain medications

Therapy plans to restore function and mobility
Maternal Child Health
We provide a range of services for antepartum and postpartum mothers, as well as families caring for children with acute and chronic illnesses. Offerings include:
Antepartum care (before childbirth): This includes education on how to prepare for labor and delivery, monitoring of vital signs, diabetic education for gestational diabetes, assistance with medications and help maintaining a healthy pregnancy.
Postpartum care (after childbirth): Services for mothers and their newborns include an assessment of mom and baby, jaundice checks, breastfeeding support, safety assessment, education and emotional support.
Pediatric home care: Services are for infants, children and adolescents, including assessment and care of patients with chronic or acute illnesses.
Palliative Care
The home health teams deliver patient- and family-centered care. We assist with symptom management, enhancement of function, physical comfort, quality of life, emotional support and communication about your goals for care. Palliative care is provided along with other forms of care, treatment and services.
Palliative care services are individualized to meet your needs and may include:
Pain management
Management of disease symptoms
Counseling and guidance about care options in the face of serious illness.
Rehabilitative Therapies
We offer supportive care for patients who are returning home after surgery, joint replacement, a fall or stroke. Therapy also helps people recover from an illness or disability. A multidisciplinary team of therapists works with you and your physician to arrange a plan of care that is based on your individual needs.
Therapy services include:
Physical therapy
Occupational therapy
Speech therapy
Therapy rehabilitative programs include:
Spine and orthopedic post-surgical therapy
Walking and balance training
Home safety assessment
Retraining for functional activities of daily living
Fall risk assessment and prevention education
Assistive device assessments and instruction
Customized exercise program
Pain management
Care coordination with outpatient therapy



How to get started

The first steps include obtaining a referral so the team can determine your eligibility services.

Contact us for more information and to make a referral: