For those times when you can't afford to wait, Urgent Care centers at Nuvance Health™ are here for you. Walk in for a prompt diagnosis and treatment, so you can get on with your life. Whatever your minor injury or illness, you receive medical attention from skilled doctors close to home, any day of week. No appointment necessary.
If you experience an emergency or life-threatening symptom such as chest pain, please call 911 or visit your Nuvance Health hospital's nearest emergency room.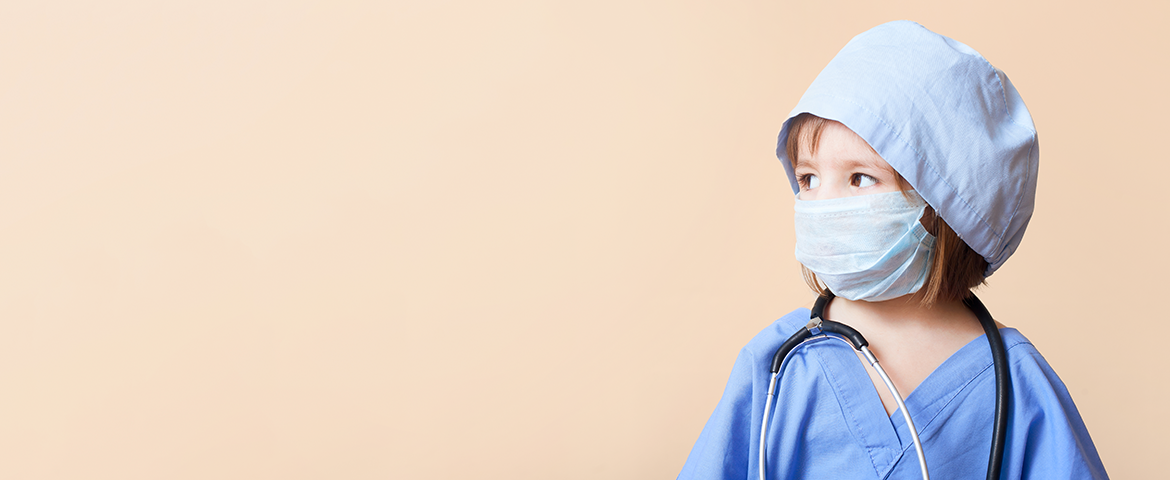 Update! The Urgent Care on Route 55 in LaGrangeville is temporarily closed. We hope to reopen soon. We may also be able to meet your needs through a Telehealth Visit, which can be scheduled by contacting your primary care office. If you are a new patient, find a primary care doctor
here
. Our LaGrangeville primary care office is not impacted. We appreciate your understanding during this challenging time.



Urgent Care Where and When You Need It Most
With locations throughout the Hudson Valley in New York, we're conveniently available when you and your loved ones need prompt care. Walk in any day of the week to one of the Urgent Care centers nearest you. No appointment necessary.
Prompt Attention for Minor Injuries and Illnesses
Whether you have the flu, COVID-19 symptoms or a possible broken bone, the trained team at Nuvance Health is here for you. We treat adults and children close to home, every day of the week.

Visit a walk-in Urgent Care location if you or a loved one has:
Aches and pains
Allergies and allergic reactions
Cold, flu and other viral illnesses
Ear, throat or sinus infections
Eye infections
Fever
Headache/migraine
Insect bites
Lyme disease and tick bites
Mild pediatric infections
Mild to moderate asthma attacks
Minor burns
Minor lacerations requiring stitches
Orthopedic injuries such as sprains or fractures
Skin infections, including rashes and poison ivy
Stomach flu/food poisoning
Strep throat
Urinary tract infection (UTI)
Broad Access to Available Testing

When you choose urgent care at Nuvance Health, you access advanced, confidential testing. We provide a range of imaging and lab exams, including:

· COVID-19 screening

· EKG

· X-ray

· Rapid tests for issues such as flu, strep throat, mononucleosis, urine analysis, tuberculosis (PPD), pregnancy and sexually transmitted diseases (STDs)

Additional Screenings and Blood Work

At three conveniently located Urgent Care centers, we also offer:

· Annual physicals

· Pre-employment screenings (including Department of Transportation)

· Sports or school physicals

· Tetanus and flu vaccine

· Blood work, including Lyme disease testing

· Workers' compensation

· Department of Transportation (DOT) physical exams

· Minor motor vehicle, including no-fault accidents

What Should I Do In Case of Emergency?

Go to your nearest hospital emergency room (ER) or call 911 if you experience:

· Chest pain or pressure

· Difficulty breathing

· Severe abdominal pain

· Severe bleeding

· Sudden dizziness or difficulty seeing

· Sudden numbness, tingling or other stroke symptoms

· Trauma or injury to the head

Urgent Care in Connecticut

In striving to deliver the right care at the right time for our patients, Nuvance Health Medical Practices CT, Inc. collaborates with AFC Urgent Care, which offers weekend and after-hours care at convenient locations throughout Fairfield County.

The AFC Urgent Care Centers are independently owned and operated, and not part of Nuvance Health. But Nuvance Health providers work with AFC Urgent Care Centers to enhance continuity of care for Nuvance Health patients who receive treatment at an AFC Urgent Care Center. Nuvance Health patients who are seen by an AFC Urgent Care provider will be referred back to their Nuvance Health provider for follow-up care.

A relationship has been established with the following AFC Urgent Care Centers:

AFC Urgent Care Bridgeport, CT

4200 Main Street, Bridgeport, CT 06606

(203) 916-5151

AFC Urgent Care Bridgeport, CT

161 Boston Avenue, Bridgeport, CT 06610

(203) 333-4400

AFC Urgent Care Danbury, CT

2 Main Street, Danbury, CT 06810

(203) 826-2140

AFC Urgent Care Danbury, CT

100 Mill Plain Road, Danbury, CT 06811

(203) 826-2600

AFC Urgent Care Danbury, CT

76C Newtown Road, Danbury, CT 06810

(203) 826-8434