Patient-Centered Medical Home
One experienced team for more of your important care needs.
Patient-centered medical home care is an approach that helps you receive primary care that is efficient, accessible, and high quality. Nuvance Health excels in using
the PCMH model
to treat people with common and complex medical needs.
Patient-Centered Medical Homes at Nuvance Health: Why Choose Us?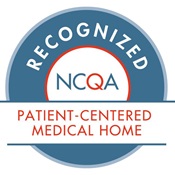 Nuvance Health primary care locations are Level-3 patient-centered medical homes (PCMH). This is the highest level awarded by the National Committee for Quality Assurance, one of the country's leading quality improvement organizations. A level-3 designation means that our primary care medical homes offer quality and safe care, and our services meet patients' health care needs and care is coordinated and patient-centered.

Find out more about our primary care locations.



How Does PCMH Designation Benefit Me?

Level-3 PCMH designation means we consistently use research-based methods for delivering primary care services. This approach relies on well-tested techniques and puts you at the center of everything we do. We're committed to building lasting relationships with patients, so you can expect to receive services from a team that thoroughly understands your needs.

The benefits of receiving comprehensive primary care at Nuvance Health PCMH practices include:


Personalized Medical Services
Our physicians take time to get to know you. This helps us tailor services to your needs, so you can take an active role in medical decisions. We gather information about your:
Health and personal history

Religious and cultural values

Family and loved ones, and whether you'd like them to participate in your care

Treatment preferences

If you struggle with obesity or have a chronic condition like diabetes, we explain what it means for your well-being. We also discuss what you can do about it and guide you in managing these conditions. Providers also help you set realistic goals for improving your health.

Book now with a primary care provider (PCP).


Whole-person approach
You receive coordinated care from our doctors that address your physical and mental well-being, including:
Sick care and preventive services: If you feel unwell, our primary care physicians get to the source of your symptoms so you receive appropriate treatments. We also deliver preventive services that detect the early signs of health problems.
On-site or virtual behavioral health: The team includes an experienced behavioral health professional who helps people cope with challenges such as anxiety and depression. Support can be available on short notice.
Referrals to specialists: If you need specialist care, we refer you to the appropriate doctor and help manage your treatments. If we refer you to a cardiologist and they prescribe blood thinners, primary care providers make sure it does not interfere with drugs you take for other conditions.
Coordination: If you have issues like advanced heart or lung disease, nurse coordinators are here for you. They monitor your treatments whether they are in the hospital or at home. You also receive education about your diagnosis, how treatments work and when to contact us if you have any concerns.

Easy access
Nuvance Health makes accessing primary care services a little easier with:
Same-day appointments: Each location offers same-day appointments. They can be for sick care, minor injuries, or preventive services. To schedule an appointment, call us:
Telehealth visits:

Using secure video technology, you meet with primary care providers. We can diagnose select conditions, including rashes, allergies, and sinus infections, and send prescriptions, if needed, to your pharmacy. This service is available to both new and existing Nuvance Health patients. Explore

telehealth visits

.

Patient portals:

Between appointments, you are welcome to ask questions via our patient portals. You can also request appointments or prescription renewals from your doctor. If you recently underwent an imaging study or other test, you can find your results in the portals. Find out more about our

patient portals.
Convenient lab & diagnostics locations:

If you need labs, like blood tests, or an imaging study, you receive them at patient service centers throughout the region. Some are in the same building as primary care offices. View

lab & diagnostics locations

.