Nuvance Health offers osteoporosis screenings, which evaluate bone density in the spine and hips in just 15 minutes. Osteoporosis, or low bone mineral density, is a silent, progressive disease that can have crippling effects on both women and men. There are 44 million men (20%) and women (80%) in the United States with osteoporosis. Reduced bone strength can lead to a higher risk of fracture, resulting in the loss of mobility and independence. Osteoporosis is responsible for more than 1.5 million fractures, especially of the hip and spine.
Concerned about osteoporosis?
The bone density scan is the most complete evaluation of a patient's bone density status, requires little to no special preparation, and is less expensive than other methods. The bone density scan provides valuable information on your bone mineral density and predicts future fracture risk.
Nuvance Health also offers Dual-Energy X-ray Absorptiometry (DEXA) scans. These scans use two X-ray beams with different intensity levels to measure your bones' strength and thickness. This is typically for older adults (age 65 or older), but may also be necessary if you have a condition that causes bone weakening, such as lupus.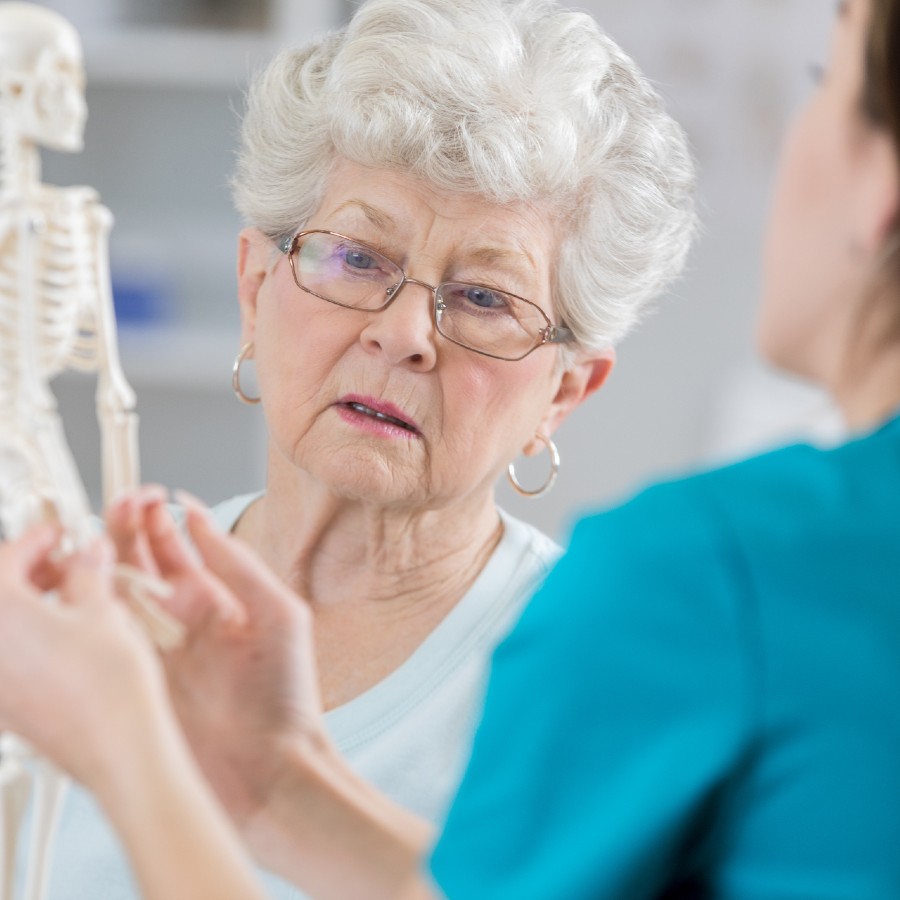 Can osteoporosis be reversed?
While osteoporosis cannot technically be reversed, there are preventative measures that can slow bone loss and increase bone density. If the screening shows signs of osteoporosis (low bone mineral density), it's important to work with your doctor to take steps to increase bone strength and reduce your risk of fracture. For instance, your doctor may recommend a weekly exercise routine as strength training lessens bone loss. Medicare will pay for a bone density exam every two years. However, your doctor may feel it is necessary to test more often if you have certain risk factors or underlying medical disorders. We recommend that you verify your insurance coverage prior to your osteoporosis screening.

*In the spirit of keeping you well-informed, the physician(s)/individual(s) identified are neither agents nor employees of Nuvance Health or any of its affiliate organizations. These clinicians render services to Nuvance Health patients under an agreement with Nuvance Health. These clinicians retain independent medical judgment for all services rendered.