Gynecologic Cancer Research
Learn more about gynecologic cancer research at the Rudy L. Ruggles Biomedical Research Institute.
The Rudy L. Ruggles Research Institute conducts research on gynecologic cancers to improve opportunities for prevention, early diagnosis and treatment. The gynecologic cancer research team at Nuvance Health® focuses on precision medicine therapy, using genes and proteins within individual tumors to deliver targeted treatment.


Identifying Biomarkers
Researchers are identifying cancer-specific biomarkers within the tumor and circulating in the bloodstream that are unique to each patient. Monitoring these biomarkers helps oncologists (cancer specialists) carry out disease surveillance in real time and monitor the effects of treatment.

Participating in Gynecologic Cancer Research
The Rudy L. Ruggles Biomedical Research Institute works closely with Nuvance Health oncologists to find research participants.
Learn more about the Nuvance Health Cancer Institute
.
The gynecologic oncology research team focuses on projects including:
Early Screening of Endometrial/Ovarian Cancers Using a Saline Uterine Lavage for Analysis of Mutations in Cellular and Cell-free DNA

Novel Disease Surveillance Biomarkers for Predicting Platinum Sensitivity and Survival

Generation and Characterization of Patient-Derived Cell Lines

Molecular Classifier Systems
"Liquid biopsy" is becoming an important transformative precision oncology tool quickly moving from the research setting into the clinic. However, its use is constrained in early detection of tumor due to the implicit rarity of finding circulating tumor DNA (ctDNA) molecules and circulating tumor cells (CTC) when an early-stage tumor is small. Beyond this, identifying ctDNA or CTCs by liquid biopsy provides no definitive information on tumor type or origin.
This research project develops an alternate, more targeted sampling strategies for analysis, namely, a uterine lavage, to overcome these constraints. The goal is to provide a more sensitive and specific diagnostic test for endometrial cancer.
The goal, and long-term impact, of this study is to develop a more sensitive and specific method for detecting occult/residual lesions (post-cancer treatment). This method will allow an earlier window for secondary therapeutic interventions and clinical trial enrollment.
Dr. Martignetti's group is developing a panel of highly sensitive and specific circulating tumor DNA (ctDNA) biomarkers. His group has established a systematic process to use next-generation sequencing to discover tumor-specific mutations in individual patients. These novel biomarkers will provide exceptional specificity for tumor identification and, in certain circumstances, can highlight novel therapeutic targets.
The short-term impact of research on this project will be the development of the technical and bioinformatics framework for detecting, identifying, and characterizing ovarian cancer targets for biomarker development. Further, requisite studies will be carried out to define the sensitivity and specificity of measuring ctDNA for the detection of ovarian and endometrial cancer recurrence.
Critical studies will be needed to address the fundamental question of clinical utility of ctDNA for non-invasive surveillance of cancer post therapy. These studies incorporate the exploration and use of novel technologies (including but not limited to autoantibodies, extracellular vesicles, mass spectroscopy, and methylation analysis of DNA) to define patient status and response to cancer.
The primary cell line tumor models derived directly from patient tumors and adapted to proliferate in vitro culture conditions retain key properties found in the patient's tumor. These models can provide insight into drug sensitivity, basic cell biology and the elucidation of signaling pathways. In this research project, patients' tumor-derived cell lines in the form of two-dimensional and spheroid/organoids three-dimensional culture systems are established. Phenotypic, proteomic and genomic-based characterization is performed. Based on the availability of these models and collected/analyzed information, novel targeted treatment approaches are applied and tested.
Molecular analysis of paired normal and tumor specimens by statistical methods is used to develop novel proteomic and genomic-based characterization systems. These outcomes are intended to guide or even replace current histopathologic and clinicopathologic systems to define diagnostic criteria, survival predictions and therapeutic guidance.
The Gynecologic Cancer Research Team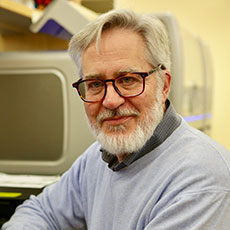 John Martignetti, MD, PhD
Dr. Martignetti directs the team, working closely with cancer surgeons and doctors across Nuvance Health. He also serves as a professor at the Icahn School of Medicine at Mount Sinai.



Sabina Swierczek, PhD
Dr. Swierczek is a Lead Research Associate at the Rudy L. Ruggles Biomedical Research Institute at Nuvance Health and Research Assistant Professor at University of Vermont's College of Medicine. She has 25 years of experience in immunology, biochemistry, molecular biology, hematological malignancies and cancers.
Dr. Swierczek also leads research on the generation and characterization of preclinical models. This research aims to reflect the underlying genetics and biology of gynecological cancers, which will define the tumor's biology and help develop novel therapeutic approaches. She is co-author on more than 45 peer-reviewed scientific papers.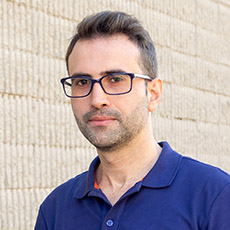 Fuat Kaplan, MS
Fuat Kaplan is a J1 Research Scholar working on his PhD thesis at the Rudy L. Ruggles biomedical research institute at Nuvance Health. His thesis focuses on a comparison of cancer driver mutations of cfDNA and tumor tissue samples. He has expertise in cell culture, PCR, qRT-PCR and western blot.
Discover More About Nuvance Health Research Initiatives: