By Nancy Rennert, MD, Chief of Endocrinology, and Sunny Intwala, Preventive Cardiologist, Nuvance Health


When it comes to diabetes, a healthy lifestyle involves more than keeping blood sugar levels in check. Type 2 diabetics are more than two times likely to develop and die from heart disease than those without diabetes, according to the American Heart Association (AHA).

Video: Advancements in diabetes care


The good news is that diabetes is treatable and heart disease is preventable. However, it can be tricky. Even with blood sugars well controlled, people can develop heart problems.

Heart disease risk factors
By knowing the risk factors of developing heart attacks, heart failure and stroke, diabetics can take important steps to keep their heart healthy. Here are the key areas to focus on:

High blood pressure: Patients with insulin resistance (those with diabetes) have been found to have high blood pressure that, combined with diabetes, increases the risk for cardiovascular diseases. If you have diabetes, ideally your blood pressure should be less than 130/80.

High cholesterol and high triglycerides: Insulin resistance is linked with abnormal cholesterol levels, including elevated "bad" cholesterol (LDL cholesterol). Buildup of bad cholesterol leads to plaque buildup and narrowed or clogged arteries. If you are ages 40 to 75 and have diabetes, speak with your doctor about bad cholesterol and consider starting a cholesterol lowering medication.

Obesity: Insulin resistance has been strongly associated with obesity. Studies have shown weight loss leads to less insulin resistance, improved blood pressure and a reduction in cardiovascular disease risk.

Lack of physical exercise: Sitting is the new smoking. Physical inactivity leads to insulin resistance, weight gain and heart disease. The AHA recommends at least 150 minutes of moderate to vigorous physical activity per week, in addition to moderate to high-intensity muscle strength training activities twice a week. By exercising and losing weight, one can prevent or delay the onset of diabetes.

Smoking: Just don't do it. Smoking is linked to cancer, early heart disease and stroke.

Next steps
It is so important for patients with diabetes to speak with their endocrinologist to prevent or delay the onset of cardiovascular disease. Your endocrinologist can review your personal risks including family history and also check your cholesterol (LDL), blood pressure and microalbumin level in the urine.


Changes in your nutrition plan, an exercise program and use of certain medications (for example SGLT2 inhibitors) may be recommended.

In summary, the best care for diabetes includes the prevention of heart attack, heart failure and stroke. Endocrinologists at Nuvance Health can help you be proactive with diabetes to live your best, healthy life.

Learn more about Cardiovascular Disease Prevention at the Heart and Vascular Institute.


Learn more about services and treatments provided by Nuvance Health endocrinologists, including diabetes management.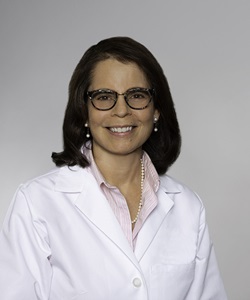 Nancy Rennert, MD, Chief of Endocrinology, Nuvance Health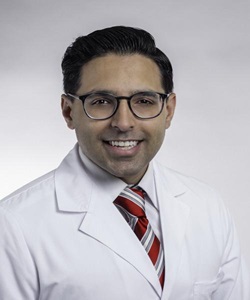 Sunny Intwala, MD, Preventive Cardiologist, Nuvance Health