Enhanced safety measures means you do not need to delay colorectal cancer screenings or care
The COVID-19 pandemic has undoubtedly caused many changes in the way people seek medical care. We know some people may be hesitant to get routine care such as colonoscopy screenings or delay care from fear of possible exposure to COVID-19.
It is very important not to delay screenings or care. They can be the difference between preventing colorectal cancer and finding it early to being diagnosed with advanced stage cancer that is more difficult to treat.
Enhanced safety measures at Nuvance Health facilities
Nuvance Health has implemented a variety of enhanced patient safety measures at all facilities, including:
COVID-19 vaccine requirement:

Nuvance Health requires COVID-19 vaccines and boosters for its entire workforce, including vendors and volunteers. Visitors also need to show proof of vaccination or a negative COVID-19 test before entering a facility.

Screening protocols:

Nuvance Health screens patients, visitors and staff for COVID-19 risk factors.

Social distancing:

Practices are scheduling fewer appointments at the same time to limit the number of patients together. Waiting areas have fewer chairs set more than six feet apart.

Personal protective equipment (PPE):

Everyone who enters a Nuvance Health facility must wear a medical face mask. Clinical staff may also wear additional PPE including face shields, head coverings, gloves or surgical gowns.

Infection prevention:

Stringent cleaning and disinfecting of facilities take place throughout the day with a deep clean daily.
"These safeguards at Nuvance Health facilities allow patients, particularly those receiving chemotherapy, to continue treatment during the pandemic," said Dr. John Choi, colorectal surgeon and chair of surgery at Vassar Brothers Medical Center.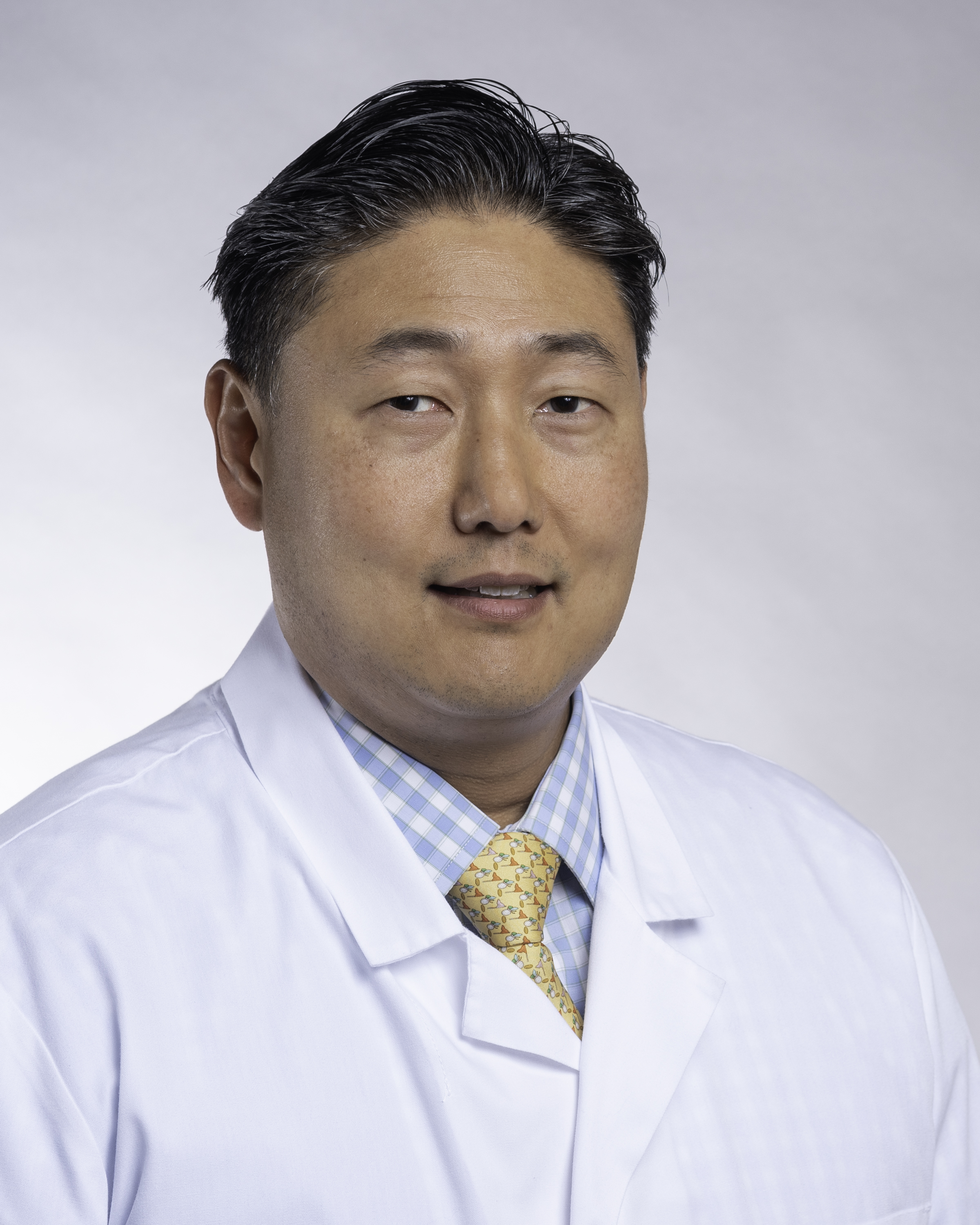 Dr. John Choi, Colorectal Surgery, Chair of Surgery, Vassar Brothers Medical Center

"We have done many things across the health system to ensure that patients continue to get appropriate care," said Dr. James McClane, colorectal surgeon and chief of colorectal surgery at Norwalk Hospital.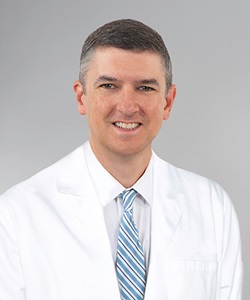 Dr. James McClane, Colorectal Surgery, Chief of Colorectal Surgery, Norwalk Hospital

Cancer patients undergoing treatment are among the most vulnerable to COVID-19. Nuvance Health surgical oncologists review each individual patient to determine the benefits or risks of surgery, and non-operative treatment options, such as chemotherapy or radiation therapy.
Cancer care teams develop treatment plans based on patient safety and the latest guidelines from national oncology associations and the Centers for Disease Control and Prevention (CDC).
"We continue to provide the care our patients need, including operating on patients who need surgery and appropriately use robotic technology for minimally invasive procedures — whatever is the best approach for them," said Dr. Choi.

Do not delay colonoscopy screenings
A colonoscopy screening is the best way to prevent colorectal cancer. People who are at average risk for colorectal cancer should start having colonoscopies at age 45. According to the American Cancer Society, the rate of colorectal cancer diagnoses is dropping among people 65 and older, thanks to screenings.
Related article: What you need to know about colorectal cancer screenings, prevention and risk
"We have maintained and even increased the safety standards we put in place at the beginning of the pandemic, including the COVID-19 vaccine and booster requirements for our workforce. Please do not delay the preventive care you need because of COVID-19," said Dr. McClane.
To learn more and book a colonoscopy screening with a gastroenterologist, visit nuvancehealth.org/colonoscopy


Colorectal cancer symptoms
If someone is experiencing unusual gastrointestinal (GI) symptoms but afraid to get in-person care, Drs. Choi and McClane both say they should schedule a telehealth visit. The following GI symptoms may require medical attention:
A change in bowel habits, such as constipation or diarrhea that lasts for more than a few days

A feeling that you need to have a bowel movement that is not relieved by having one

Rectal bleeding with bright red blood

Blood in the stool, which might make the stool look dark brown or black

Cramping or abdominal (belly) pain

Weakness and fatigue

Unintended weight loss
"We are seeing patients in the office, but telehealth is also an option," said Dr. McClane. "At the very least, you may be able to have a telehealth visit to discuss your symptoms. Then, if you need an exam in the office or an imaging test, we will work with you on that."
"If a patient feels nervous about coming in for care, they should not hesitate to contact a member of the care team for reassurance," said Dr. Choi.

Colorectal cancer and gastroenterology care teams
Despite the increased safety measures, some patients with colorectal cancer are still delaying cancer treatment.
"We have some cancer referral patients who are afraid to see us because they are worried about their immunocompromised state especially if they are on chemotherapy," said Dr. Choi. "In addition to our new safety measures, we have other protocols — such increasing the time between appointments and scheduling fewer patients at the same time — to protect patients and staff."
Dr. Choi also said that some surgical patients are wondering what will happen after they have surgery, especially if they need to stay in the hospital for several days.
"If you do not have COVID-19, you will be in a non-COVID-19 section of the hospital and your care team will not be taking care of you at the same time as caring for our COVID-19-positive patients," said Dr. Choi.
In addition, Dr. Choi noted that medical professionals now have more experience treating COVID-19 and more knowledge about the virus, allowing them to be more adept at reducing the risk of transmission in healthcare facilities.
His advice for patients with colorectal cancer?
"COVID-19 may not go away completely. We need to find ways to live with it because cancer will not go away, either," said Dr. Choi. "Courage is doing the thing you need to do despite your fear, and that means getting through your fear of COVID-19 and seeing a clinician to prevent cancer, reduce the risk of developing cancer or get treatment as soon as possible if you are diagnosed with cancer. We are here to help."
The bottom line: With enhanced safeguards in place, there is no reason to delay colorectal cancer treatment, routine colonoscopy screenings or care if you are experiencing any unusual GI symptoms.
Learn more about colorectal cancer care at the Nuvance Health Cancer Institute.