Knowing what to expect after spine surgery will set you up for a successful recovery
By Dr. Scott Sanderson, Chief of Neurosurgery, Danbury Hospital
Knowing what to expect after spine surgery can help you and your support system prepare for it and aid in your recovery.
Everyone will have a personal experience after spine surgery depending on the type of neck or back problem, the type of surgery, their age and overall health. In general, here is what most people can expect after spine surgery.

Pain management after spine surgery
Many people will feel that their preoperative symptoms have improved after surgery, such as relief from sciatica caused by a herniated disc.
Other discomfort and pain will be from the surgery itself, such as from the incision. Although, Nuvance Health neurosurgeons perform minimally invasive procedures through small incisions to facilitate a less painful and faster recovery after surgery. Depending on the extent of the injury, some people may also have residual nerve pain.
Discomfort and pain from surgery are normal and may take several weeks to improve. Pain from damaged nerves may take weeks to months to improve depending on the severity.
It is common for people to feel worried about post-operative pain. Mild pain you can manage with medications and local treatments like heat or ice is normal. We use a variety of narcotic and non-narcotic pain medications. Our patients are understandably concerned about addiction to pain medications; we wean patients off potentially addictive medications soon after surgery, and use non-narcotic medications to manage pain after that.
Contact your neurosurgeon if you have no pain relief or significant worsening of your preoperative symptoms after surgery. For non-urgent questions, contact your neurosurgeon through the patient portal, which can save you a trip to the office or hospital.
Rehabilitation after spine surgery
At Nuvance Health, physical therapists (PT) and potentially occupational therapists (OT) see spine surgery patients before they leave the hospital.
The PT will make sure you can move safely, such as sit and stand up, sit down and walk up and down stairs.
The OT will show you how to safely get dressed, use the bathroom and do other daily tasks.
Thanks to minimally invasive surgical techniques, most people nowadays do not need to go to an inpatient rehabilitation facility after spine surgery, even older patients.
Depending on the extent of the spine injury and associated symptoms, some people may have in-home or outpatient PT/OT after surgery. For example, some people may need to strengthen their arms or legs if nerve pain limited their mobility before surgery.


What to expect at home after spine surgery
At Nuvance Health, your neurosurgeon and neurosurgical physician assistants and nurses will provide detailed instructions about how to recover at home. These will include:
BLTs:

Your care team will provide specific instructions about bending, lifting and twisting restrictions after surgery.

Rest:

Rest is important and getting adequate sleep will help you heal. Most adults should aim to get seven to eight hours of sleep per night. Many people wonder how they can sleep comfortably after spine surgery; most can sleep on their back or side with no problems.

Move:

While remembering your BLTs and getting ample rest, it is also important to move throughout the day. Moving increases blood flow, which can help you recover faster and reduce soreness and stiffness.

Nutrition:

Your body needs energy to recover after surgery, which requires taking in more calories than normal. Generally, most people recovering from surgery should consume about 15 to 20 calories for each pound they weigh per day. We usually recommend eating fresh foods such as fruits and vegetables as much as possible and drinking plenty of water. We usually do not recommend taking supplements because none are proven to aid in recovery at this time.


Resuming activities after spine surgery
Recovery time depends on the individual. Generally, most people feel like they are making good progress two weeks after spine surgery. At six weeks, most people can eliminate BLT restrictions, and resume activities without difficulty about three months after spine surgery.
If you work, plan to take time off after spine surgery. Your neurosurgeon's office can help you complete Family and Medical Leave (FMLA) paperwork to protect your job, if necessary.
After two weeks, you may be able to resume work part-time if you have a desk job or can work remotely. You may need up to three months off from work if you have a physically demanding job like construction.
The bottom line: Surgery to treat a spine injury is the first step towards recovery if you have back pain or neck pain that does not get better with medications or other treatments. What you do after surgery is also important to healing. Knowing what to expect after spine surgery can help you and your support system prepare for a smooth recovery.
Learn more about neurosurgery and schedule an appointment with a Nuvance Health neurosurgeon in New York or Connecticut.
Dr. Scott Sanderson is a board-certified, fellowship-trained neurosurgeon. He specializes in the surgical treatment of brain tumors and trauma, and degenerative and traumatic spine diseases. Book an appointment directly online with Dr. Sanderson.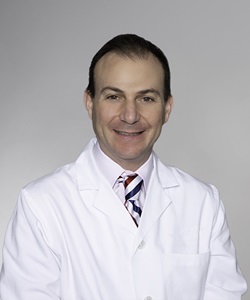 Scott Sanderson, MD, Chief of Neurosurgery, Danbury Hospital