Focus on Breast Health is a series of tips to inform and empower you to be proactive about all aspects of breast care.


By Dr. Susan K. Boolbol, Chief of Breast Surgical Oncology and Breast Program, Nuvance Health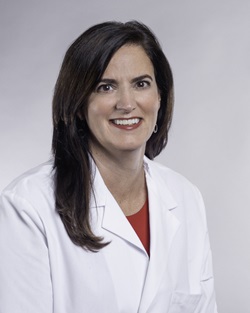 A breast cancer diagnosis can be overwhelming and scary. It is important to remember that about 255,000 women and 2,300 men are diagnosed with breast cancer every year — and the overwhelming majority do well after getting the treatment they need.
Having a personalized plan is key to overcoming negative thoughts and can help you feel in control and focused on your breast cancer treatment.
Here are common questions patients ask about the decisions they must make on their breast cancer journey — from screenings to survivorship.

When should I start having screening mammograms?
Start having annual screening mammograms at age 40 if you are a woman and at average risk of developing breast cancer. Follow your healthcare clinician's recommendations for screenings if you are high risk for breast cancer. Learn more about breast cancer risk.
Choose an American College of Radiology accredited breast imaging and radiology center that has tomosynthesis — 3D mammography. Learn more about breast imaging at Nuvance Health and request an appointment.
What if my mammogram is abnormal?
The radiologist who interpreted your imaging or your referring healthcare clinician, such as your primary care clinician or gynecologist, will let you know if there are abnormal findings and recommend next steps. Next steps may include additional imaging or a breast biopsy.
If you have abnormal test results, the radiologist or your referring healthcare clinician will likely refer you to a breast surgeon. Your breast surgeon will talk with you about your diagnosis and whether you need surgery.
What if I am diagnosed with breast cancer?
If you are not already receiving care from a comprehensive breast cancer center, now is the time to consider options for where you can receive your care.
What should I look for in a breast cancer center?
It is key to choose a facility where specialists work as a team. At Nuvance Health, our breast cancer patients are treated by comprehensive care teams that include radiology; pathology; surgical oncology; medical oncology; radiation oncology; genetic counselors; nurse navigators; social workers; therapists; oncology dietitians; and office staff and schedulers who connect patients with the important appointments they need through their treatments.

How should I choose a breast surgeon?
When choosing a breast surgeon, consider their credentials. We recommend seeking care from a fellowship-trained breast surgeon. A fellowship-trained physician has additional training after residency and has mastered a specific area of medicine or surgery. All Nuvance Health breast surgeons are fellowship trained. Learn more about breast surgery at Nuvance Health.
Also, consider how connected the breast surgeon is with other specialists you will likely need to see, including medical oncology and radiation oncology. At Nuvance Health, our goal is for you to be treated with services conveniently located in the same or a nearby facility.
What should I expect from my breast surgeon?
Your breast surgeon will provide details about your type of breast cancer. They will outline a treatment plan, which may include several care options. Through shared decision-making, you and your surgeon will finalize the appropriate plan for you.
Does it help to do my own research on breast cancer treatment?
It is good to be prepared and do your own research. But listen to what your breast surgeon has to say. Your surgeon should make notes of your treatment plan so you have something to refer back to.
If possible, have a support person with you or on the phone. Typically, patients tend not to absorb much information right after they get a cancer diagnosis; not until the shock subsides. A second person is helpful for understanding the diagnosis and other important information regarding next steps.
Do I need to get a second opinion?
Many patients ask about getting a second opinion. It is a personal decision, and your breast surgeon should support it as long as you see another fellowship-trained breast surgeon.
What should you expect from your breast cancer care team?
At Nuvance Health, all breast specialists gather weekly to review patient cases — meaning that patients not only have access to an opinion from one surgeon, but the opinions of multiple physicians and other members of the team. Your team may include:
What happens after active treatment for breast cancer?
You will continue to need breast imaging after active treatment is complete. The type and frequency depend on evidence-based guidelines for your specific situation.
You will likely continue to have follow-up care from your breast surgeon, medical oncologist, primary care clinician or gynecologist. At Nuvance Health, your cancer care team will keep your primary care clinician or gynecologist informed and involved from the start.
At Nuvance Health, you will also have access to our survivorship programs that provide valuable resources to support you post-breast cancer.
The bottom line: After you receive a breast cancer diagnosis, you might feel overwhelmed by the decisions you need to make about your care. Choosing a comprehensive breast cancer center such as Nuvance Health is an important first step in your breast cancer journey. Our experts work as a team to provide the care, support and guidance you need, from diagnosis to treatment and beyond cancer.