Focus on Breast Health is a series of tips to inform and empower you to be proactive about all aspects of breast care.
Specialists such as breast surgeons, medical oncologists and radiation oncologists meet regularly to review patients' cases and provide input on the clinical aspects of their cancer treatment plans.
Nurse navigators, social workers and therapists are integral members of this breast cancer care team. They provide additional insights about emotional, socioeconomic and psychological factors that may influence a patient's experience and outcome.
What is the role of nurse navigators for breast cancer patients?
Nurse navigators support patients from diagnosis through survivorship. At Nuvance Health, breast cancer patients have direct access to their nurse navigator. They are the main contact for a patient's clinical questions about their treatment plan. They coordinate care and help patients schedule appointments with specialists including imaging, breast surgical oncology, medical oncology and radiation oncology.
Nurse navigators also assess for other services that can be beneficial to the patient's plan including managing referrals to dietitians or lymphedema specialists.
What is the role of social work support for breast cancer patients?
Social workers provide emotional support, help answer questions and connect patients with other supportive services. At Nuvance Health, breast cancer patients have direct access to social workers. Social workers work hand-in-hand with nurse navigators and the full team to help solve problems and facilitate care so patients can focus on their treatments.
"Our goal is to meet patients when they are first diagnosed with breast cancer. Most people have many thoughts going through their heads when they first hear the 'C' word because the diagnosis affects them emotionally, physically, socially and impacts their family and work life," said Amanda Miller, licensed master social worker, breast surgery, Vassar Brothers Medical Center. "My first question is usually, 'How are you doing?' to allow them a safe space to unpack their feelings."
Amanda continued, "We aim to help patients process their thoughts, and identify individuals in their support system who may be most helpful to them throughout their treatment."
Social workers help patients develop coping skills and tips for navigating their treatment plan. These may include calendar checklists to track treatment progress or journaling techniques. They also connect patients with resources for family support services, financial services, home care, support groups or help brainstorm solutions for child care or transportation needs.
At Nuvance Health, social workers remain available to patients after they complete active treatment.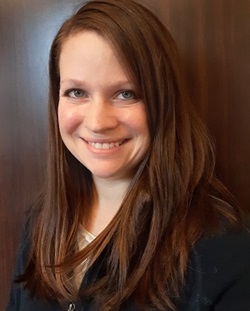 Amanda Miller, Licensed Master Social Worker, Breast Surgery, Vassar Brothers Medical Center
What is the role of therapists for breast cancer patients?
Therapists provide counseling and support to help patients effectively manage and adjust to everything that comes with a breast cancer diagnosis. This includes processing and coping with the initial diagnosis, and managing practical challenges such as balancing medical appointments with family and work responsibilities.
"Many people experience acute anxiety and stress when they first hear they have breast cancer. Patients commonly report disbelief, shock and a feeling of being stopped in their tracks," said Michelle Dailey, licensed family therapist for oncology, Norwalk Hospital.
Therapists provide coping strategies such as mindfulness techniques to help patients stay grounded in the present and manage anxiety, fears and uncertainty. They help patients tap into their inner resources, resilience and strengths. They also help validate the patient's experience and normalize their emotional responses to cancer-related distress.
Therapists offer guidance to patients on how to communicate their diagnosis to family, friends and co-workers, which can be particularly helpful to patients with young children. At Nuvance Health, therapists are also available to provide support to the patient's family.
Also at Nuvance Health, therapists stay available to support breast cancer patients and their families during survivorship.
"Therapists continue to provide reassurance and interventions after active treatment ends for patients who need it," said Michelle. "It is common for patients to feel a wave of anxiety after completing treatment as they resume their lives, and some patients worry about the cancer coming back. Therapists help patients integrate back into family and work life especially if they had to take time away during treatment."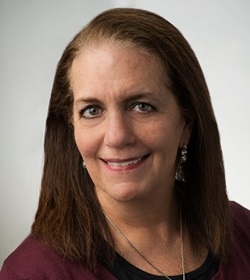 Michelle Dailey, Licensed Family Therapist for Oncology, Norwalk Hospital

The bottom line: Nuvance Health nurse navigators, social workers and therapists guide patients after they are diagnosed with breast cancer, providing reassurance, information and assistance with coping skills, scheduling appointments and arranging supportive services. They are here to help you no matter where you are in your breast cancer journey.
Learn more about Nuvance Health Cancer Institute's supportive care services.