Just two months before she was due to give birth, Olya Yurkiv fled her war-torn country of Ukraine for Connecticut, seeking a safe and peaceful place to give birth.
On May 27 at Danbury Hospital, she held her little girl for the first time.
"Mom and baby are doing wonderfully," said Dr. Dimitry Zilberman, a maternal-fetal medicine specialist who cared for her during the final weeks of her high-risk pregnancy.
Olya, who is 25 years old, is from Ternopil, a western city about three hours from the Poland border. Ternopil is far from the Russian invasion. But in a country the size of Texas, no city is without bomb threats and ear-piercing air raid sirens — and no Ukrainian is without heartbreak for what's happening to their home.
As Russia attacked, Olya's family hid in basements and bathtubs. In the dark night, her husband carried their sleeping toddler to shelter. And just weeks after the Russians bombed the Mariupol maternity hospital, a very pregnant Olya boarded a packed bus for Poland with her 4-year-old daughter. It was impossible to leave home and her husband, but more impossible to stay.
Now a family of four, Olya said she looks forward to two events: "victory over the enemy" and when her daughters can "look at the peaceful sky without fear."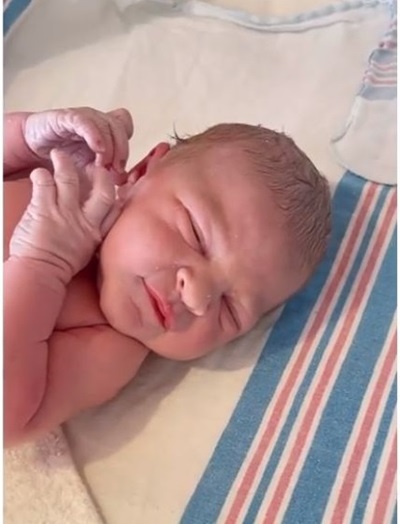 Baby Yusia was born at Danbury Hospital on May 27, 2022.
Nuvance Health provides family-centered maternity services at several birth centers. Learn more about maternity services close to you.
Some patients need specialized care for high-risk pregnancies. Learn more about maternal-fetal medicine at Danbury Hospital.