New board members bring
healthcare, publishing and real estate development experience and passion for Norwalk Hospital to the communities it serves
Norwalk Hospital has welcomed three new members to its board of directors and appointed Thomas I.H. Dubin as chair and Pablo D.
Colón
III as vice chair. Norwalk Hospital will benefit from new members Amy M. Ahasic, MD, James N. Dimonekas and Leonard M. DiNardo's areas of expertise in healthcare, publishing and real estate development and their passion for serving their communities.


"It is an exciting time for Norwalk Hospital as we embark on the largest expansion project in hospital history by constructing a new inpatient pavilion," said Dubin.


"Norwalk Hospital provides essential health services to our communities with impressive quality and dedication to our patients. We are pleased to welcome Amy, James and Len to help us further advance our mission," said Dubin.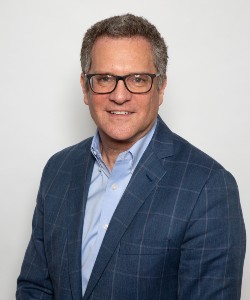 Thomas I.H. Dubin, Chair, Norwalk Hospital Board of Directors


Dubin, of Wilton, has served on the Norwalk Hospital Board of Directors for three years, most recently as vice chair. He is chair of Cellphire Therapeutics, on the Advisory Board of Mythic Pharmaceuticals, a director of Connecticut Innovations and a Yale School of Public Health Leadership Council member. Dubin has extensive experience as an attorney and pharmaceutical executive and holds a Master of Public Health degree.
Colón, of Stratford, has been appointed vice chair of the Norwalk Hospital Board of Directors. Colón is the director of development and philanthropic services for Fairfield County's Community Foundation. He is co-chair of the organization's Diversity, Equity & Inclusion task force, vice chair of the United Way of Coastal Fairfield County and vice president of the Greater Bridgeport Latino Network. He joined the board last year and has business, community engagement and philanthropic development expertise.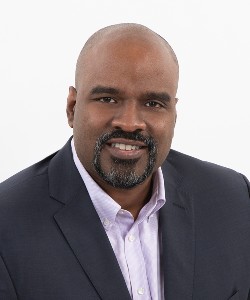 Pablo D. Colón III, Vice Chair, Norwalk Hospital Board of Directors


New Norwalk Hospital board members
Dr. Amy Ahasic
Dr. Ahasic, of Wilton, is chief of pulmonary and critical care medicine and the medical director of pulmonary rehabilitation at Norwalk Hospital. She has advanced training in occupational and environmental medicine and holds a Master of Public Health degree.
Fairfield and Westchester County Doctors of Distinction recognized Dr. Ahasic as a 2021 Female Trailblazer for her dedication to addressing equity in leadership and wellness for women physicians.
Dr. Ahasic is on the frontlines of patient care and medical education and will contribute her firsthand knowledge to augment Norwalk Hospital's clinical strengths, identify opportunities and overcome challenges.
"I worked at large, academic medical centers before coming to Norwalk Hospital five years ago. I have never felt more a part of a community than I do now," said Dr. Ahasic.
"Taking care of patients at Norwalk Hospital is very special; I am eager to have an additional way as a board member to forward the mission of the hospital and its service to our communities," said Dr. Ahasic.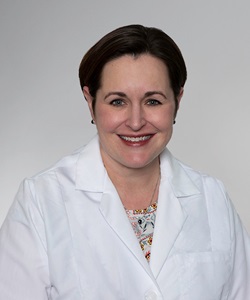 Amy Ahasic, MD, Chief of Pulmonary and Critical Care Medicine, Medical Director of Pulmonary Rehabilitation, Norwalk Hospital; Norwalk Hospital Board of Directors
James Dimonekas
Dimonekas, of Darien, is the senior corporate director of Wheels Up and responsible for growing new business and nurturing existing clients. He has 35 years of publishing experience including business development, editorial, marketing and sales initiatives. He will bring creativity and negotiating strategies to the board of directors.
"I wanted to join the board of directors after meeting other members and seeing how passionate they are about Norwalk Hospital," said Dimonekas.
"My favorite thing about Norwalk Hospital is its proximity to neighboring cities and towns and being able to care for them. I am most excited about the opportunities that lie ahead for Norwalk Hospital as we aim to bring the best possible care and services to our communities," said Dimonekas.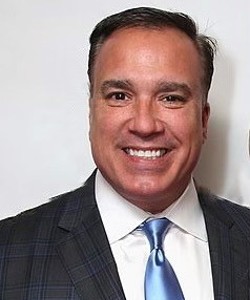 James N. Dimonekas, Norwalk Hospital Board of Directors


Leonard DiNardo
DiNardo, of Norwalk, is vice president of Peter DiNardo Enterprises, a family owned commercial real estate investment, development and property management business. He is skilled at identifying ideal environments for tenants to thrive and cultivating lasting relationships with them and industry professionals.
DiNardo and his family have been dedicated to building healthier communities through leadership and philanthropy from Norwalk to New Haven for three generations. DiNardo has been a Norwalk Hospital Foundation Board of Director for more than a decade and has worked with multiple charities such as Habitat for Humanity, the Maritime Center and Operation Hope.
"My favorite aspect of Norwalk Hospital is the community within the hospital. The leadership team continually makes adjustments to help facilitate a healthy community where communication and cooperation is paramount," said DiNardo, who is passionate about nursing education.
"In addition, Norwalk Hospital has maintained a cutting-edge philosophy and stayed competitive in the industry," said DiNardo.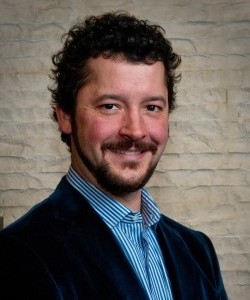 Leonard M. DiNardo, Norwalk Hospital Board of Directors
Norwalk Hospital thanks the dedicated community members and staff who volunteer on its board of directors. Visit nuvancehealth.org/locations/norwalk-hospital for a complete list of board members.
Norwalk Hospital is an acute care, academic hospital that provides patients with the latest in medical, surgical and wellness services. The hospital includes a Level II Trauma Center, Primary Stroke Center and Joint Replacement Center of Excellence, as well as advanced cancer, heart, and neurology and neurosurgery care.