Norwalk Hospital has the only program in Connecticut accredited by the National Accreditation Program for Rectal Cancer


Norwalk Hospital has earned its initial three-year accreditation from the National Accreditation Program for Rectal Cancer (NAPRC), a quality program of the American College of Surgeons. Norwalk Hospital is currently the only program in Connecticut accredited by NAPRC and one of two sites in New England.
NAPRC grants accreditation only to programs that are committed to providing the best possible care to patients with rectal cancer. NAPRC provides the structure and resources to develop and operate a high-quality program and ensure multidisciplinary, integrated, comprehensive rectal cancer services.
Norwalk Hospital achieved NAPRC accreditation by demonstrating clinical, imaging and testing, operational and quality standards.
Clinical standards include having a team of rectal cancer specialists caring for patients from surgery, pathology, radiology, radiation oncology and medical oncology — all available to patients at Norwalk Hospital and the C. Anthony & Jean Whittingham Cancer Center.
Whittingham Cancer Center patients also have access to vital support services from nurse navigators, dietitians and certified oncology nutritionists, therapists, social workers and complementary medicine.
"NAPRC designation is a testament to Norwalk Hospital's commitment to multidisciplinary rectal cancer care. Our caring and talented team emphasizes collaboration and communication to achieve a shared goal of delivering optimal, evidence-based care for patients," said Dr. James McClane, director of the rectal cancer program and chief of colorectal surgery at Norwalk Hospital, part of the Cancer Institute at Nuvance Health.
"A sincere thank you to the rectal cancer program team for their dedication to consistently providing the latest, quality care, which has enabled us to earn the rigorous NAPRC accreditation," said Dr. McClane. "Individuals in our communities can have the utmost confidence that Norwalk Hospital is here for them if they have rectal cancer."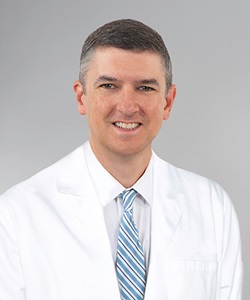 James McClane, MD, Director of the Rectal Cancer Program, Chief of Colorectal Surgery, Norwalk Hospital
Norwalk Hospital's rectal cancer program also has American College of Surgeons Commission on Cancer accreditation.
Learn more about colon cancer and rectal cancer care at Nuvance Health's Cancer Institute.