21st Starlight Ball to honor hospital caregivers


The caregivers and staff of Northern Dutchess Hospital will be the honorees when the Starlight Ball returns on Saturday, June 11, at the Dutchess County Fairgrounds.


"We could not have faced the most challenging health crisis in centuries without our incredible staff," said Starlight Ball Co-Chair Pamela Rhodes, who is also the hospital's vice president of patient services and chief nursing officer. "The pandemic was our finest hour, with all staff pulling together to keep patients safe and providing the best care."


This is the first Starlight Ball since the pandemic canceled mass gatherings in 2020. Planned by the Northern Dutchess Hospital Foundation, the ball is held under a grand tent on the fairgrounds. Proceeds go to at Northern Dutchess Hospital to support the delivery of hospital services to the greater community.


This year's event is a black-tie-optional, James Bond-themed affair titled "Nobody Does It Better," featuring fine dining, dancing and surprises. Sponsorships are available starting at $500. Tickets are $350 per person, part of which is tax deductible. Businesses and individuals can also purchase tickets that can be donated to hospital caregivers to attend the ball.


"This is a celebration of adaptability and resilience," said Starlight Ball Co-Chair Dr. Andy Wilson, vice president of medical affairs. "Delivering care during the last two years has been a huge undertaking, and now it's time to applaud the skilled professionals who deserve our sincerest accolades."

Learn more about or purchase tickets for the Starlight Ball.

Learn more about the NDH Foundation, send an email to foundation@nuvancehealth.org or call (845) 871-3176 (TTY: 800-421-1220).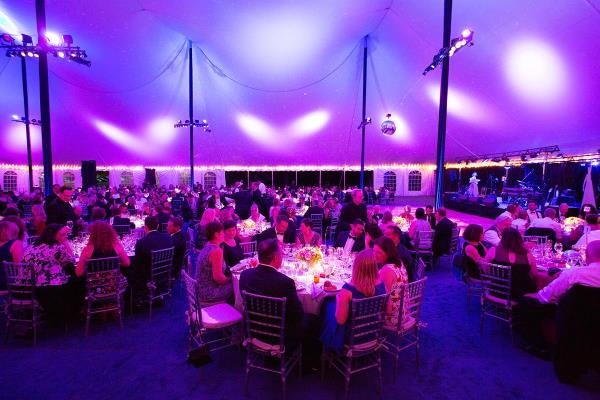 The NDH Foundation Starlight Ball ballroom on June 16, 2018, at the Dutchess County Fairgrounds in Rhinebeck.