The Nuvance Health Board of Directors has welcomed new members Elizabeth Bradley and Donald Jones. The board has also appointed Anne Roby as chair and Steven Lant as vice chair.

"I am proud to serve as chair of the Nuvance Health Board of Directors as a way to give back to the community where my family and I live," says Roby, who has been a director with Nuvance Health and its predecessor health system since 2016. "We are thrilled to welcome Betsy and Don to the board. They bring highly relevant experiences and unique perspectives. In addition, they both live and work in our communities."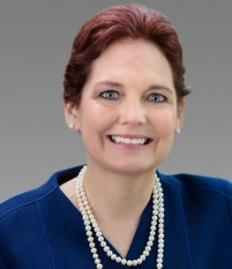 Anne Roby, Chair, Nuvance Health Board of Directors

Lant has served on the board of directors of Nuvance Health and its former health system since 2003, including as chair. In addition to being vice chair of the Nuvance Health Board of Directors, Lant is chair of Nuvance Health's Finance Committee.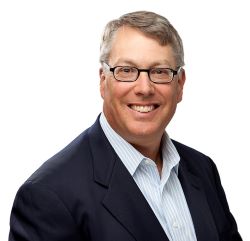 Steven Lant, Vice Chair, Nuvance Health Board of Directors

Bradley's extensive professional and academic experiences will contribute to Nuvance Health's mission of improving patient and community healthcare outcomes. She has been involved with healthcare management and quality research for decades. She also has experience in hospital administration and public health. Further, Bradley earned a PhD in Health Policy and Health Economics from Yale University.

Bradley is currently president of Vassar College, as well as a professor of political science, and of science of technology and society. Prior to Vassar College, Bradley held several leadership positions at Yale including founder and faculty director of the Yale Global Health Leadership Institute, and associate director of the health management program at Yale School of Public Health, Health Policy and Administration.

Bradley was a hospital administrator at Massachusetts General Hospital, where she helped lead the first generation of quality improvement efforts as part of the National Demonstration in Quality Improvement in Healthcare.

"I welcomed the opportunity to join the Nuvance Health Board of Directors and contribute to enhancing accessible and high-quality healthcare for millions of people that the health system serves in our region," Bradley says.

Elizabeth Bradley, Nuvance Health Board of Directors

Jones has more than 40 years of leadership experience where he has excelled at creating cross-functional collaboration and expanding services to achieve business goals. He is currently founder, chair and managing partner of Verite Capital Partners, LLC. Jones founded Verite to provide private equity opportunities for companies in underserved communities in the United States.

Jones is a compassionate leader and committed to supporting the underserved. He volunteers much of his resources and time to causes he believes in, and he has been on public, private and nonprofit boards all over the country — including the Danbury/New Milford Hospital board. Jones is also part of the Nuvance Health investment, quality and strategy committees.

Jones will apply his strength in understanding different audiences and providing excellent services to them. He has worked in many industries including retail, consumer products food service and entertainment.

"I believe in Nuvance Health and its passion for delivering the best possible healthcare that exceeds patients' expectations," Jones says. "As a Nuvance Health board member, I intend to provide creative and innovative insights to ensure the health system meets fiduciary responsibilities and advocates for its employees, patients and communities," says Jones.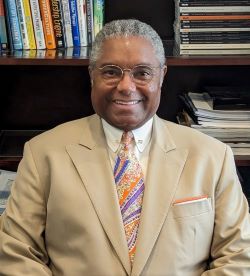 Donald Jones, Nuvance Health Board of Directors

Find a full list of the Nuvance Health Board of Directors.