Nuvance Health staff together with the Arnhold family recently gathered to celebrate the reopening of newly expanded primary care office and cardiac rehabilitation at New Milford Hospital.
A generous gift totaling $2 million from the Arnhold Foundation allowed for the expansion of the hospital's primary care space and the relocation of cardiac rehabilitation to better planned, more contemporary quarters.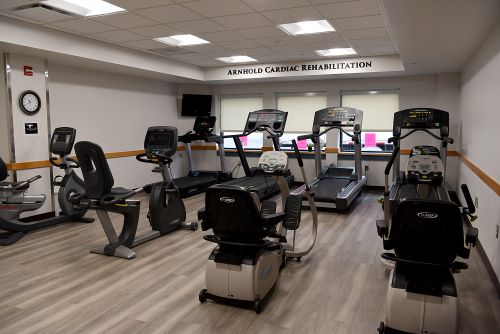 "We are immensely grateful to the Arnholds for their continued support," New Milford Hospital Executive Director Dr. Tom Koobatian said. "They have made it possible for us to grow and to provide the community with these vital services in an upgraded, modern setting."
The expanded primary care office includes six additional patient exam rooms and a second physician office, as well as a more accessible waiting room close to the hospital entrance. Expanded cardiac rehab services relocated from the front of the hospital to a more serene location in the back.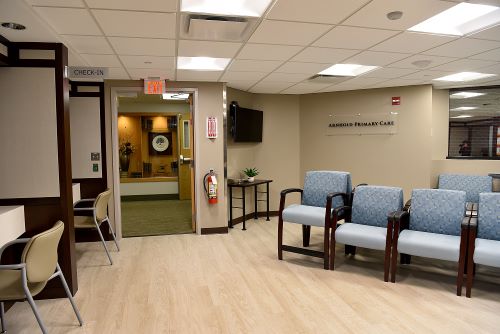 "It is our honor and privilege to participate in these projects that will enhance the quality care already provided to the greater New Milford community," Jody Arnhold said.
The Arnholds have made significant contributions over the last 30 years, helping to bring advances in healthcare to the area. These include the Arnhold Emergency Department at New Milford Hospital that opened in 2015; the Harold A. Spratt Center for Simulation and Clinical Learning at The Danbury Hospital; and significant support for emergency preparedness for The Danbury Hospital at the beginning of the COVID-19 epidemic.
Learn more about New Milford Hospital, a campus of The Danbury Hospital.