By Simran Shikh,PA, Nuvance Health Medical Practice — Endocrinology
11/14/2021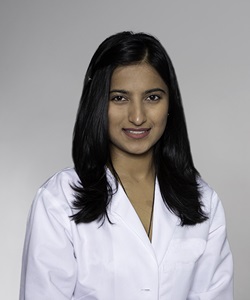 The Centers for Disease Control and Prevention (CDC) reports that more than 34 million people in the United States have diabetes and more than 88 million adults have prediabetes.

Managing this chronic condition remains a challenge that requires changes in lifestyle, glucose monitoring and use of medications.

The burden of caring for this complex condition can feel overwhelming at times. However, there are new technologies and advancements in the overall treatment of diabetes that can ease some of that burden.

Blood monitoring
Checking blood glucose multiple times a day can be a barrier. At times, access to the supplies when a person is not in the comfort of their home can be difficult. Newer technologies such as continuous glucose monitors (CGM) ease the process of monitoring.

CGMs are small devices that are applied to the skin on the arm or abdomen and continuously read blood glucose levels throughout the day with help of a reader or a smartphone.

The sensors for these devices are typically switched out every 7-14 days depending on the device used. Many also have safety features that include alerting the person if glucose is trending up too high or too low, which can help reduce the incidence of severe hypoglycemia, or low blood sugar.

Diabetics may also enjoy the convenience of having a device give them glucose readings without having to prick their finger, which is especially useful for people with limited manual dexterity or when out in social settings.

CGMs can also help people make better health choices with real-time glucose feedback from their meal and physical activity choices.

Devices for insulin
For those who require use of insulin, other assistive technologies include:
Pumps that continuously give precise amounts of insulin.

Smart pens that help patients calculate and track their insulin administration.


Highly motivated people find these devices can allow for more fine-tuning control of their diabetes. Many of the newest generation of pumps can now also sync with a continuous glucose monitor to allow for an automatic adjustment of insulin administration.

The world of diabetes care is constantly evolving, and we are excited to bring newer technologies to our patients in a way that improves their quality of life while also improving control.

Simran Shikh
is a physician-assistant endocrinologist with Nuvance Health Medical Practice in Danbury and Wilton, Conn.
You can search for an endocrinologist near you
here
or learn more about endocrinology
here.