Six doctors to stay in the region after graduation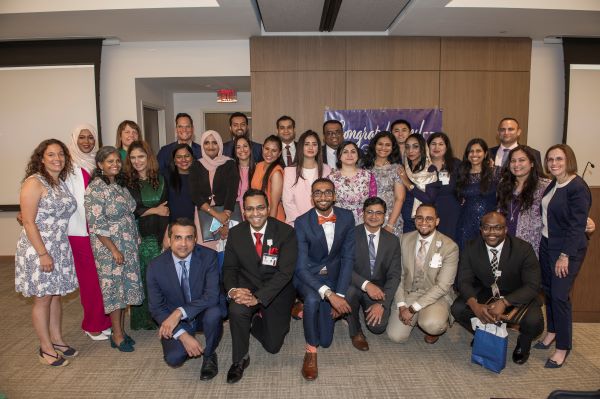 The first class of internal medicine residents graduated in June from Nuvance Health's program based at Vassar Brothers Medical Center.


More than 30 Nuvance Health doctors graduated from their mid-Hudson Valley medical residency programs this month.

In celebration of their accomplishments, Nuvance Health held graduation ceremonies at the end of June on hospital campuses in Poughkeepsie and Rhinebeck. The 32 graduates included 25 internal medicine residents and 7 family medicine residents. They began their training in July 2019 thanks to the first academic programs launched by Nuvance Health, known as Health Quest at that time.
"This was an exceptional class of inaugural residents, who have completed in-depth, specialized training with our quality faculty. They are now ready to sit for their board certifications and practice independently," said Dr. Chris Stenberg, Vice President of Graduate Medical Education at Nuvance Health. "This graduating class represents the beginning of bright young doctors staying in our region for years to come."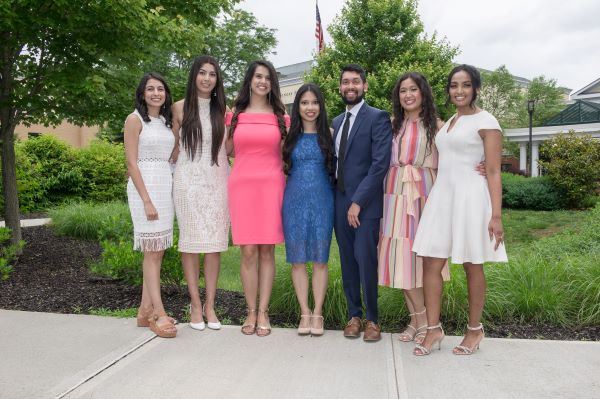 The first class of family medicine residents graduated in June from Nuvance Health's program based at Northern Dutchess Hospital.


Seven of the graduate-doctors will join Nuvance Health in the coming weeks to provide primary care in Modena, Fishkill and New Milford, Conn., and hospitalist medicine at Vassar Brothers Medical Center and Sharon Hospital.

Nuvance Health offers New York-based residency training in Internal Medicine, Family Medicine, Surgery, Emergency Medicine, Psychiatry, Anesthesia, Neurology and Transitional Year. Recently, the system began recruiting for fellowships in Pulmonary Critical Care, Nephrology Fellowship, Infectious Disease, Ultrasound and Headache.

Medical residency training begins after graduation from medical school and can last three to five years, depending on the specialty. After residency, some doctors go on to do fellowship training, which enables them to specialize in fields of medicine.

"I'm extremely proud of the growth of our medical education program, educating new generations of exceptional physicians," Dr. Stenberg said.

Learn more about graduate medical education at Nuvance Health.