Danbury Hospital and New Milford Hospital have welcomed five new members to their board of directors. María Garcia, Robin Goodrich, Michelle James, Kimberly Morgan and Rob Parker bring years of experience engaging with communities and helping organizations thrive.

"We are grateful for our board members who volunteer their time and expertise to support Danbury and New Milford hospitals," says Sharon Adams, Eastern Regional President, Nuvance Health and President, Danbury Hospital, New Milford Hospital and Sharon Hospital. "They offer valuable insights and guidance so our hospitals continuously meet the needs of our communities, today and into the future."

Sharon Adams, Eastern Regional President, Nuvance Health; President, Danbury Hospital, New Milford Hospital, Sharon Hospital

María Garcia
Garcia brings her analytical approach to business planning and passion for Diversity, Equity and Inclusion (DEI) to Danbury and New Milford hospitals.

As the vice president and district manager of Kohl's Department Stores, Garcia has developed high-performing teams and achieved operational excellence by implementing industry best practices and motivating strategies. Garcia also participates in Kohl's Diversity & Inclusion Task Force and is a group leader for the Hispanic y Latino Business Resource Group.

"I will help Danbury and New Milford hospitals deliver patient-centered care by sharing my experiences with customer satisfaction and employee engagement and retention," says Garcia. "I will also contribute my personal journey as an immigrant and many years of DEI experience to the hospitals' mission of improving the health of every person they serve."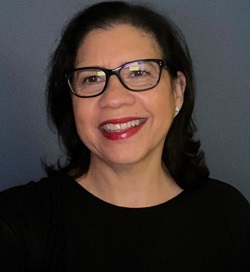 María Garcia, Danbury/New Milford Hospital Board of Directors


Robin Goodrich
Goodrich, Ed.D, RN is an executive leader and educator with expansive academic, operations and organizational management experience. For eight years, Goodrich served as president and chief executive officer of the North Brunswick Campus of Chamberlain University College of Nursing. She is now president and CEO of Academic Optimization, LLC, a higher education consulting firm specializing in nursing and healthcare.

Goodrich began her career at Danbury Hospital as a nurse in the neonatal intensive care unit (NICU). Goodrich was the associate dean in the College of Health Professions and College of Arts and Sciences at Davenport University, where she led academic operations for online programs and course development. She was also on the faculty in the Department of Nursing at Western Connecticut State University.

"As a former employee and longtime member of the community, I am honored to serve Danbury and New Milford hospitals in this capacity!" Goodrich said.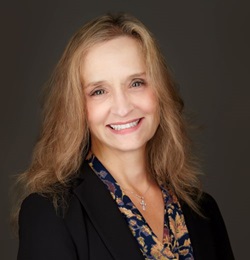 Robin Goodrich, Danbury/New Milford Hospital Board of Directors

Michelle James
James has been involved with Danbury Hospital for 38 years. In fact, Danbury Hospital is the reason why her family established roots in Danbury when her husband, Dr. Edward James, began working there as a neonatologist.

James has been a nonprofit leader for more than 20 years, including as the associate director of institutional relations at AmeriCares and president of the United Way of Stamford.

James is currently the executive director of the Community Action Agency of Western Connecticut (CAAWC). She leads social services and programs to help low-income individuals and families secure employment, get access to healthcare — especially preventive care — and achieve self-sufficiency.

James supports and interacts with Greater Danbury community members daily. She will represent them in her role on the Danbury and New Milford hospitals Board of Directors.

"I will contribute to the hospitals' community-centric approach to healthcare by sharing experiences and feedback from CAAWC clients," says James. "I intend to be a voice for our community members so Danbury and New Milford hospitals continue to enhance how they provide healthcare services."

Michelle James, Danbury/New Milford Hospital Board of Directors

Kimberly Morgan
Morgan has built a career effecting positive change in nonprofit organizations, and launching new programs using digital solutions. In her role on the board, Morgan will contribute this experience to Danbury and New Milford hospitals' goals such as enhancing digital health.

For more than 30 years, Morgan has managed programs to support individuals and families affected by poverty, homelessness, and mental health and substance abuse challenges.

Morgan is currently the CEO of United Way of Western Connecticut and its subsidiary organization, Prosperity Digital Marketplace, a technology startup. She has launched innovative programs to improve access to healthy food, education and childcare — all while allowing individuals to maintain their dignity and choice.

"Danbury and New Milford hospitals are valuable resources for our communities and touch everyone's lives. I hope my experience working in the communities with low- and moderate-income households, and my passion for mental health advocacy will contribute to the hospitals' mission," says Morgan.

Kimberly Morgan, Danbury/New Milford Hospital Board of Directors

Rob Parker
Parker has more than 30 years of healthcare banking experience. He will contribute his expertise in helping healthcare clients grow and thrive to Danbury and New Milford hospitals.

Parker is currently a managing director of healthcare corporate banking at Bank of America, where he joined 20 years ago and leads relationships for large companies across the healthcare continuum.

Parker also brings more than 11 years of experience as the treasurer for ASAP!, which is a nonprofit that provides art education to kids in northwestern Connecticut.

Parker lives in Washington, Connecticut and says, "I value very much the terrific healthcare resources so close home and giving back to my community. I am eager to join the board of Danbury Hospital and New Milford Hospital where I look forward to assisting their mission to improve the health of every person they serve."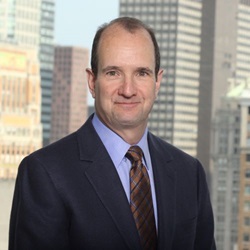 Rob Parker, Danbury/New Milford Hospital Board of Directors


Find a full list of the Danbury Hospital and New Milford Hospital Board of Directors.