Of the two weeks she spent at Vassar Brothers Medical Center, Denise Marshall can't remember much. One moment she will never forget was when she asked the doctor, "Am I going to die?"


This past spring, during the third wave of COVID-19, Denise made it out of Vassar Brothers' Intensive Care Unit, despite being high risk due to an underlying lung condition. In honor of respiratory care week, to raise awareness, she shared how she got her life back after her life-threatening illness.


Oxygen therapy
"COVID hit my whole family at the same time. We're not sure where we got it," said Denise, who narrowly escaped being put on a ventilator during her ICU stay.

After leaving the hospital, Denise continued to have shortness of breath. She became reliant on supplemental oxygen, delivered through a nasal cannula and bulky metal oxygen storage tank. The psychological stress of being reliant on tank oxygen to survive devastated her.

"I was very active before," said the retiree who lives in Hopewell Junction. "Bike riding, camping, swimming, babysitting my grandchildren were all gone in an instant."

Pulmonary rehab for COVID-19
Along her healing journey, her pulmonologist, Dr. Hary Suseelan of Nuvance Health Medical Practice, referred her to Vassar Brothers' pulmonary rehabilitation program in Poughkeepsie, NY.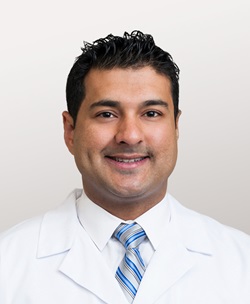 Dr. Hary Suseelan, Pulmonologist with Nuvance Health


Through medically surprised exercises and coaching, the program helps patients strengthen their bodies and the muscles used for breathing.

"Patients come three times a week for two-hour intervals," said Donna Pinelli, supervisor of pulmonary rehab services there. "It is a vigorous program, which is designed to improve their overall strength, endurance, breathing capabilities as well as their quality of life. Denise did really well."


Find out if pulmonary rehab right for you.
Will my lungs recover after COVID-19?
Dr. Ming-Ming Lee, a pulmonologist with Nuvance Health Medical Practice in Norwalk, and Wilton, Conn., said COVID-19 patients can have a variety of respiratory issues, ranging from mild to severe.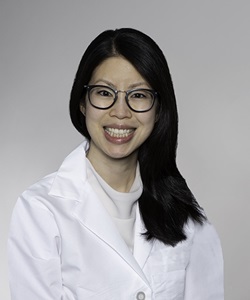 Dr. Ming Ming Lee, Pulmonologist with Nuvance Health


She said the most common symptoms are cough and shortness of breath.

"For these symptoms, treatment is primarily supportive and may include breathing exercises and, if eligible, pulmonary rehabilitation," Dr. Lee said. "A trial of a long-acting inhaler may be prescribed depending on the patient's pulmonary function tests."

Fatigue is another common problem that can sometimes be linked to a newly developed sleep disorder.

Getting better after COVID-19
There is good news. Most patients fully recover, according to Dr. Lee, but there are a considerable number of patients who have persistent symptoms, despite normal pulmonary testing, "and those are often the most challenging cases to treat," she added.

Denise, who is also seen by Dr. Suseelan for chronic obstructive pulmonary disease, spent April and May in pulmonary rehabilitation. Under the care of registered nurses and exercise physiologists, she exercised on fitness machines and performed chair and standing movements in a group class. By the end of six weeks, Dr. Suseelan said she no longer needed her supplemental oxygen.

"That turned me around mentally and physically," she said. "Getting off the oxygen was such a big relief. I can't imagine, for the rest of my life, being connected to an oxygen tank."

Don't delay emergency care
Things could have been different for her, had she not followed her doctor's advice to get emergency care if her oxygen levels dipped below 90. She monitors her oxygen levels on a pulse oximeter — a device that can be purchased cheaply at most drugstores. She had called her doctor on March 17, 2021, after she and her husband had tested positive for COVID-19. She stayed asymptomatic until a week later, when she woke up, vomiting.
"My oxygen was at 88. I told my husband we have to go to the emergency room," she said. Although, she didn't feel really sick at that time, her doctor immediately admitted her to Vassar Brothers' COVID-19 unit. A day later, she was moved to the ICU.

Dr. Suseelan explains that patients with underlying medication conditions that impact vital organs like lungs and heart are at increased risk of developing severe COVID-19 infection.

"It was Denise's ability to properly monitor her symptoms and vital signs at home, her communication with me about worsening symptoms and the exceptional staff at Vassar that likely saved her life," he said.

Learn more about pulmonary rehabilitation for COVID-19 and other lung conditions here. To find a pulmonologist at Nuvance Health, our Find Doctors search tool can help.