Dr. David Penn shares what he does to maintain his cognition and keep his brain healthy

Neurosurgeons have years of extensive and intense training to learn how to diagnose and treat brain, spine and nervous system conditions. They continuously learn new techniques to bring the latest care options to patients. They need to stay alert for emergencies and traumas and hyper-focused during complex and intricate surgeries.


So, how do neurosurgeons stay at the top of their game?
Neurosurgeon Dr. David Penn said when he is not caring for patients, he enjoys cooking, exercising, playing guitar and spending time with his family.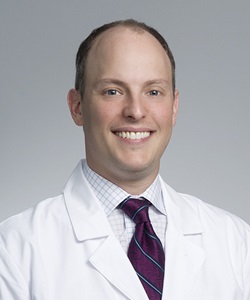 Dr. David Penn, Neurosurgery
Question: What daily or regular activities do you practice to help improve or maintain your cognition, and what is the benefit?


Cooking
Answer – Dr. Penn: I do a decent amount of cooking and especially like grilling and making barbeque and comfort foods.
Cooking keeps my brain sharp because it involves creativity, hand-eye coordination and following a process. Following a process helps improve cognition because it involves learning, remembering and using information.
Related news: New neurosurgeons expand specialty care at Nuvance Health
Exercising
Answer – Dr. Penn: I exercise regularly because physical activity gives me energy, helps me focus and is important to maintaining my overall health. I do cardiovascular exercises about five days per week, and I especially like running outside when the weather is warm.
Studies show that physical activity increases the brain's dopamine, norepinephrine and serotonin levels. These neurotransmitters influence attention and focus.
Although it seems counterintuitive because we exert energy to exercise, exercising gives us energy for a variety of reasons. Physical activity increases hormone levels and oxygen circulation, which make us feel energized.

Playing guitar
Answer – Dr. Penn: I have been playing guitar since I was 16-years old. I am a rock and roll guy and play guitar several times a week. I especially like playing classic rock and music by Pink Floyd and Led Zeppelin.
Besides enjoying music, playing guitar is another way I keep my brain sharp. Playing new songs and developing new techniques requires challenging my learning and thinking skills and expanding my memory capacity.
Spending time with family
Answer – Dr. Penn: I love my family and spending quality time with them not only brings me happiness and joy — which impacts brain health — but also keeps me on my toes; especially my toddler daughter and baby son!
Dr. David Penn is fellowship-trained in both cerebrovascular and endoscopic skull base surgery. He has expertise in treating pituitary tumors and complex brain tumors. Dr. Penn's specialty skills also include minimally invasive treatment of brain tumors and open neurovascular surgery. Dr. Penn's main office is located in Poughkeepsie, New York. Learn more and request an appointment with Dr. Penn.


Learn about neurosurgery at the Nuvance Health Neuroscience Institute.